EVA Air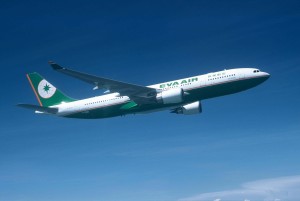 EVA AIR, the Taiwan-based airline, serves a worldwide route system linking 45 destinations in Asia, Oceania, Europe, and North America. Its network within Asia is one of the best developed in the airline industry. Destinations in North America are Los Angeles, San Francisco, Seattle, Newark, and Vancouver.
It launched Hawaii flights in 1994 and though the load factor was very good, it was faced with heavy demands in other markets. As a result of fleet deployment considerations, EVA put its Honolulu route on hiatus in September 2000.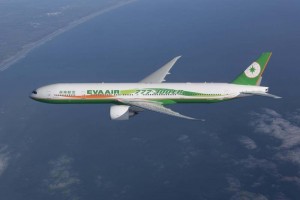 Starting on 25 June 2005, EVA resumed Hawaii service through strategic use of new aircraft recently added to its fleet. It now flies from Taipei to Honolulu every Tuesday, Thursday and Saturday using a new Airbus A330-200 configured with enhanced Economy and the carrier's upgraded top cabin class, Evergreen Laurel.
The technologically advanced A330-200 EVA is using on the Hawaii route is configured with 24 seats in Premium Laurel Class and 228 in Economy and equipped throughout with the airline's own individual Audio/Visual On Demand Systems. Passengers in Premium Laurel will enjoy extra roomy, molded lie-flat seats and all the comforts and amenities of today's most advanced top cabin class. Nonstop flight time is approximately 10 hours in both directions.
Terms & Conditions
Please read the following Terms & Conditions of Use carefully before using this website. You are required to expressly accept the following Terms and Conditions of Use, without any modifications, prior to each use of this website. The State of Hawaii Department of Transportation Airport Division (the "HDOTA") may revise the Terms and Conditions of Use without any specific notice to you. The Terms and Conditions of Use posted at the time of your use of this website governs that use. If you do not agree with any part of the following Terms and Conditions of Use, you will not be permitted to use this website.
The images and other content, (the "Media"), on this site, http://aviation.hawaii.gov, are protected under applicable intellectual property laws. Unless otherwise stated, intellectual property rights in the website are administered by HDOTA on behalf of itself and the State of Hawaii.
FOR MEDIA USE PLEASE NOTE:
You are prohibited from using the Media for any commercial purpose. Any use, whether or not commercial, that may tend to degrade, tarnish the reputation of, or embarrass the content creator (photographer, videographer etc.), the State of Hawaii, or HDOTA is strictly prohibited.
FOR ALL USE:
The following are general examples of what Media may not be used for or in connection with. The following list is not exhaustive.
Taking or attempting to take Media for commercial, marketing, self-promotion, or novelty applications;
Taking or attempting to take any action that results in editing or altering images -cropping is acceptable;
Taking or attempting to take any action that compromises the website;
Taking or attempting to take any action that involves reprinting on coffee table books, garments, posters, mugs, or any medium.
You agree that, upon notice from HDOTA, you will immediately cease all use of the Media and, to the extent possible, remove all Media from any and all materials in which they appear.
Credit is required for each of the Media as specified on this website. Credit must be placed adjacent to any use of the Media.
You, your successors and assigns, agree to release, indemnify and defend HDOTA and the State of Hawaii from and against all costs, liability, loss, damage, and expense, including all attorneys' fees, and all claims, suits, and demands therefor, arising out of or resulting from your acts or omissions under these Terms & Conditions of Use and your use of the Media.