Home
»
Publications
»
Above the Pacific by Lieutenant Colonel William Joseph Horvat 1966
Above the Pacific by Lieutenant Colonel William Joseph Horvat 1966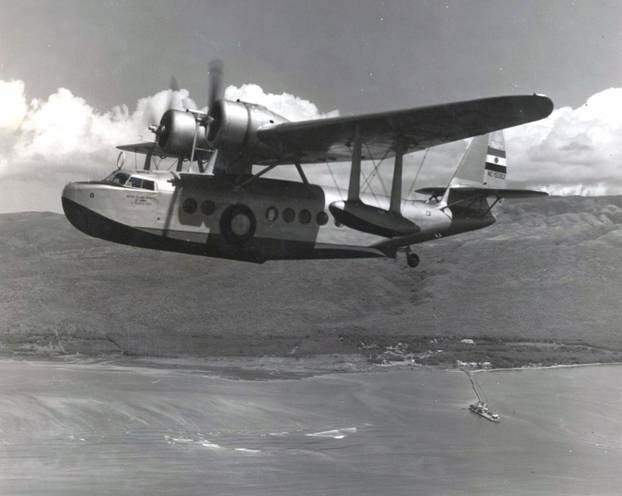 This is the first complete story of the flights "Above the Pacific" from the first Hawaiian balloon ascent in 1880 and the first Curtiss flights in 1910 up to the present time (1966). Modern day coverage includes a discussion of the airlines that serve the area, as well as information on the satellite tracking facilities located on the island. This fascinating page of history includes the story of Hawaii's vital role in the development of World Aviation History. Hawaii can truthfully be called the "Springboard to Aerospace" in the Pacific. As a halfway spot across the ocean, it has been used by sea-faring navigators for thousands of years; and the island's strategic position in the midst of 5,000 miles of ocean has focused attention on this Garden Spot as an aid to aviation development.
This authentic book is truthfully a documentary of flights "Above the Pacific." Included are stories of the military interest, in addition to the civilian interest, in Hawaiian aviation. The succession of events is given in chronological order, with military as well as commercial activities being covered. An illustrated story of Pearl Harbor and World War II is also included.
Note: Above the Pacific was published by Aero Publishers, Inc. in 1966 and is no longer in print. The publisher is no longer in business. The author, Lieutenant Colonel William Joseph Horvat, died in 1969. To preserve Lieutenant Colonel William Joseph Horvat's story of Hawaii's role in the development of aviation, and so historians and the generations to come can appreciate the daring and courage of these remarkable men and women, we're providing the book in its entirety in a downloadable PDF format. Copies of this book are also available at the Hawaii State Library.