Marguerite Gambo Woods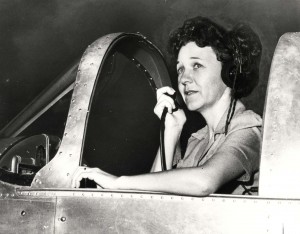 Hawaii produced numerous aviatrixes in the 1930s, under instruction of Olen Andrew, Paul I. Gunn, Robert L. Tyce, Charles B. Knox, and Edward L. Peacock, in particular. The most notable was Marguerite Gambo (later Wood), who began to fly occasionally in 1932 with Peacock, and in 1937 was sent by Tyce on her first solo in a Kinner Fleet. Gunn provided the lady flyer with advanced training and soon she was rated a commercial pilot. In 1938 she participated in flying events, giving stunting exhibitions.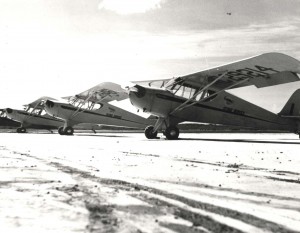 By 1939, the aviatrix established Gambo Flying Service at John Rodgers Airport to meet demands by young men for flying training, a number of whom were primarily interested in interisland jobs and preparation for the eventuality of war. The Gambo hangar was the first privately built facility at the airport, adjacent to that of Inter-Island Airways. Flourishing rapidly in an aviation-minded community, the school produced aviators who later went on to distinguished duty in the armed forces. Gambo, Andrew, Knox and Tyce's K-T Flyers were busy with private flying activities.
On December 7, 1941, Marguerite Gambo was flying with a student on a cross-country trip. Seeing what was occurring, she went through a seldom-used pass and landed safely. Four Gambo planes were in the air that day, two failed to return.
Excerpted from the book Above the Pacific by Lieutenant Colonel William Joseph Horvat, 1966.